Why Use an Expert Witness in the Dispute?
Buying, developing, and managing real estate requires more labor, capital, and time than one person can invest. For these transactions, your client will partner with others to raise capital and spread the risk.
Although real estate partnerships start with the best intentions, they can break down. Even if their disputes never reach litigation, each partner will need an expert to guide them as the business winds up and shuts down.
A partnership dispute expert witness has experience forming and running real estate partnerships. They also know the Customs and Practices in the formation, running, and employing the best methods to make the partnership thrive. This experience and knowledge allow them to:
Calculate a valuation of the partnership
Review the terms of the partnership agreement
Assess each partner's contributions to the partnership
Evaluate the reasonableness of each partner's actions toward the parties
An expert witness analyzes the partnership's assets, operations, and breakdown so the partners can resolve their disputes and determine how it "may" continue operations.
What Can Cause a Partnership Dispute?
An expert witness in partnership disputes should be or have been a partner in a real estate venture. Disputes arise for different reasons in partnerships, such as a death of a partner, mismanagement of funds, maintenance of the property, distribution or non-distribution of profits, refinancing, and determination of a sale or lease of the property. Also, the goals of the real estate investment must be clearly stated in the partnership agreement; operating agreements or disputes are sure to happen.
Partnerships Can Be Emotional
The word partner should be recognized as a person who exemplifies the word fiduciary. The managing partner of a partnership should be an individual who looks out for the best interests of its other partners. Communication with other partners, either general or limited partners, should be regularly communicated and preferably in writing.
Partnership Agreements
This agreement must be prepared with the "Utmost Care" for the partnership as a whole. This is a document that may last generations and is the bible that you must live by throughout the life of the partnership. This document not only protects the investors but the manager of the investment. All partners should independently investigate the partnership agreement plus the past history of the manager of the partnership.
Why Do You Need a Partnerships Dispute Expert Witness?
A partnership dispute expert witness can advise partners as they negotiate or litigate to resolve disputes. Partnerships can include many types of legal relationships:
General partnerships
Limited partnerships
Limited liability companies
Closely held corporations
Joint ventures
All of these relationships require partners to contribute to the business and share in the venture's profits and losses. A range of disputes can arise in these businesses:
Death or incapacity of a partner
Breach of the partnership agreement
Breach of fiduciary duties
Abandonment of duties
Unequal distribution of profits
Financial losses
Mismanagement and theft
Disagreement over the disposition of assets
A partnership might need a partnership expert at many points in its lifetime. Forward-looking partners consult an expert before they form the partnership to create mechanisms that reduce the risk of partnership disputes.
Partnerships or individual partners might reach out to a partnership expert after a dispute emerges. The expert can help the partners resolve their differences so the business can continue its operations.
But the most likely role for a partnership expert arises after the partnership is irretrievably broken. At this point, each partner will need a partnership dispute expert witness to provide litigation support during the battle with the other partners.
How Can an Expert Testimony Help Me?
Fact witnesses testify about their observations. Expert witnesses testify about their opinions about specialized topics, such as:
Typical operating procedures for real estate partnerships
Ethical duties of partners to each other and the partnership
Industry standards and customs
Judges and jurors rarely have specialized knowledge about real estate partnerships. Expert testimony from a partnership dispute expert witness educates the Judge/Jury about how partnerships operate.
Lee Segal as a Partnerships Dispute Expert Witness
Lee Segal has formed over 17 real estate partnerships to acquire and develop property in California, Arizona and Illinois during his 40+year career. For the past 12 years, he has used his skills and experience in litigation support plus expert testimony in partnership disputes.
As a partnership dispute expert witness, he renders expert opinions on:
Disclosures to partners required in partnership agreements
Fiduciary duties owed by partners
Real estate partnership asset valuation
Standards of care owed by partnerships that develop or manage premises
Typical provisions in partnership agreements and their meanings
Procedures for allocating profits and losses to partners
Responsibilities of a real estate partnership to maintain legal compliance with taxes, permits, zoning, and other California regulations
When your dispute depends on the nuances of California partnership laws and practices, Lee Segal can provide the partnership dispute expert witness testimony to build your case.
Lee Segal's Partnerships Dispute Expert Witness Services in California
Business partners must be aligned in their goals, operational visions, and commitments to the partnership. But even when partners start on the same page, the industrial or commercial real estate partnership agreement may not have been designed to grow with the business over time.
As partnerships deal with issues of growth, economic uncertainty, and diverging visions, disputes can divide the partners.
The big picture often takes a back seat to money. Most issues that trigger commercial real estate partnership disputes center around finances. Partners might disagree over revenues, costs, investments, tax strategies, and property acquisitions. Over time, these disagreements can boil over and trigger a full-blown partnership dissolution.
Regardless of the reason for the breakdown, the law addresses these partnership disputes and provides a process for the partnership to dissolve in an orderly way. When the partners can negotiate a dissolution, a partnership dispute expert can help a partner or the partnership find a reasonable path forward based on the real estate industry practices.
Lee Segal is an industrial and commercial real estate expert witness. Not only has he arranged transactions on behalf of real estate partnerships, but he has also formed and participated in multiple partnership entities. This firsthand experience puts him in a unique position to understand what happened, analyze who or what was to blame, and determine which partners were wronged.
His long career in commercial real estate also gives him insight into the industry's standard operating practices. By explaining how other partnerships normally work, he can help understand who bears the cause for the breakdown.
Lee Segal has the background, education, and experience to prepare an admissible expert report and testify in court to educate and persuade the trier of fact. Contact us to learn how Lee Segal's partnership dispute expert witness services can help prove your client's case.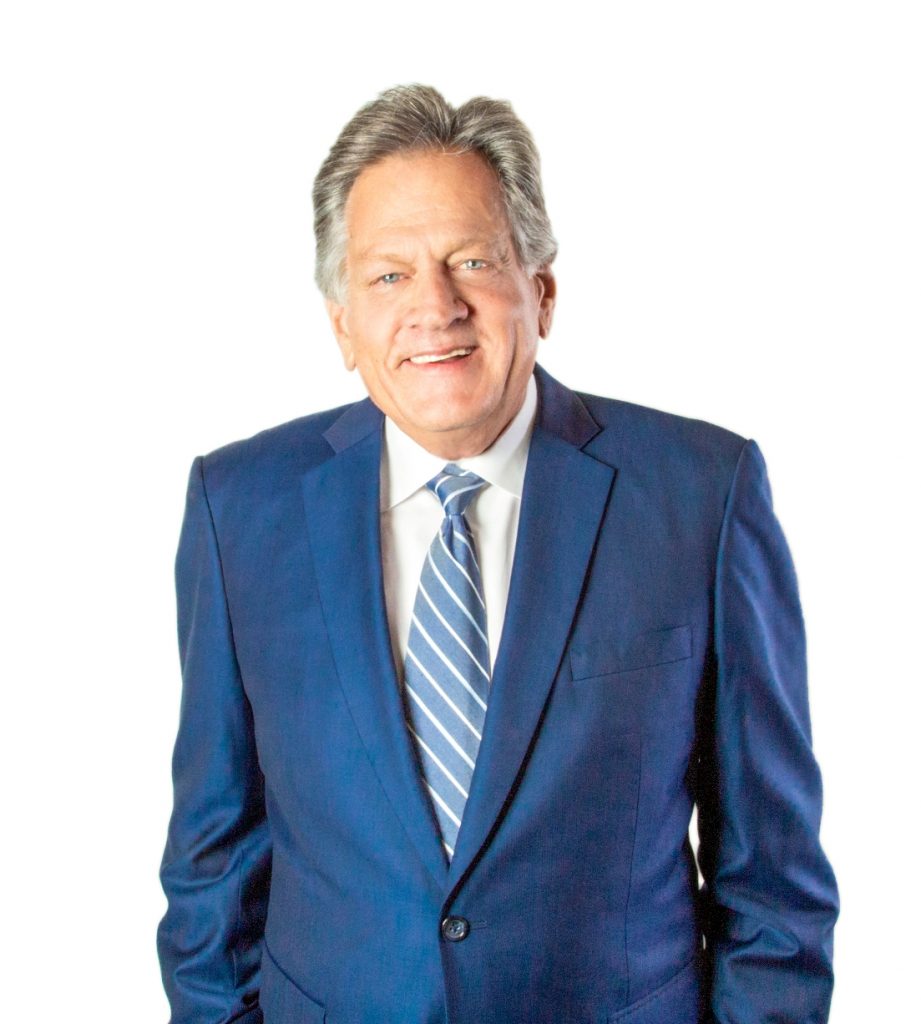 About Lee Segal
Lee Segal is President of Segal Commercial Inc, a full-service commercial real estate firm. He is an Experienced Commercial Real Estate Litigation Expert Witness.
Lee S. Segal is a recognized commercial and industrial real estate industry leader in Los Angeles.