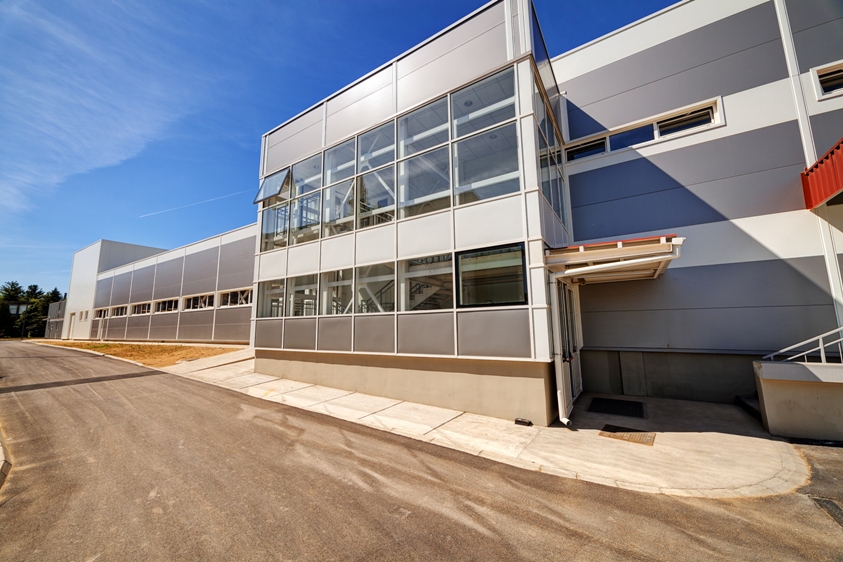 From the Western Real Estate Business, April, 2016
Converting a traditional industrial building to creative office space is a fantastic idea for landlords — as long as the location is right and parking is attainable. Industrial owners should consider the following issues before making their final decision:
​Area
The location should be in an ideal area where creative office space is in demand. Los Angeles' Silicon Beach area, for example, has an obvious influx of businesses looking for creative office space. These offices typically include production spaces and workspaces utilized by industries such as advertising, architectural services, broadcasting, communications, computer software design, media content, entertainment, engineering, fashion design, film distribution, graphic design, interior design, internet content, landscape design and photography.
A building owner should confirm these types of businesses reside in the area before beginning this kind of redevelopment. For example, there is a great demand for creative space in the Smoky Hollow District, a 120-acre site filled with mid-century industrial buildings in the Los Angeles submarket of El Segundo. Many artists and creative companies are situated there, with upwards of 40 industrial buildings that have converted into creative office, according to city manager Greg Carpenter.
​Parking
Parking is the key to a successful conversion. Substantial parking is required in creative office space when compared to industrial space. The parking requirements in the City of Santa Monica include 3.3 parking spaces for every 1,000 square feet of creative office space. Industrial parking requirements can be as little as one space for every 4,000 square feet, depending on the use, according to city officials.
Most traditional industrial buildings also have trucking freight doors, which are unnecessary when the building is used as office space. The doors can be removed or replaced and the space can be repurposed for the required additional parking. Demolishing an existing structure can also create more room for parking.
City planning departments have all the information pertaining to the parking codes necessary to convert industrial property into creative office space. Most cities in Los Angeles County require two or more parking spaces per 1,000 square feet of creative office space. The available street parking is often not considered part of the parking code requirements. An owner should contact the planning department before spending money on designs, as meeting minimum city code requirements may not provide enough parking to meet the demand.
​
Cost
After the parking requirement has been addressed, the standard rate for redeveloping industrial space is about $120 per square foot. An owner who tries to get away with less than $100 per square foot to convert a building to creative office space may have a difficult time renting the building if there is competition with higher improvements in the area.
Lease Rates
The rental rate of a lease is dependent on the location of the building. Prices range from $2 per square foot near Downtown Los Angeles to about $5 or more per square foot in Santa Monica.
​
Lease Terms
A longer lease will assist the owner in overcoming the substantial investment in the conversion. The project lender will also need to see a five-year lease term if an owner obtains a loan from an institutional lender. In the past, short-term leases were recommended for an owner to take advantage of rising rental rates. Today, however, an owner is more secure in locking in a long-term lease.
Competing with traditional office space should not be a concern to owners. Consequently, the trend now is for creative office space, which will grow in demand for businesses that want to retain the best and the brightest employees within the tech and design sectors. Companies situated in creative office spaces may also find that employees tend to work longer hours and off hours.
Parking is available in converted creative office space all hours of the day, provided it is a singlestory building. In contrast, traditional office space has closed parking structures after hours. HVAC can also be used anytime in creative office space by flipping a switch. Traditional office space may charge a maintenance fee for using air conditioning off hours, and it may require the entire office floor to be turned on for just one office.
An industrial building owner should consider all these points before taking the first step to converting a structure into creative office space.